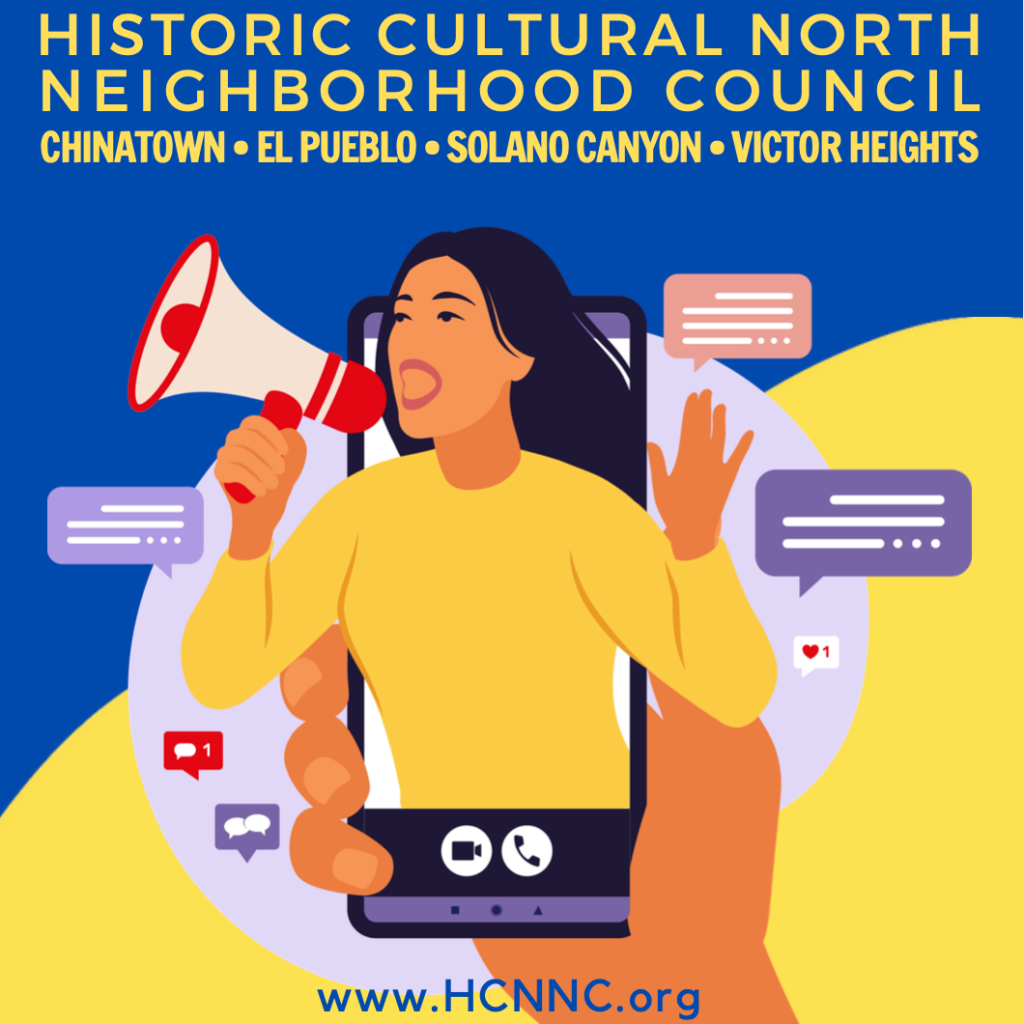 Share your events with Historic Cultural North Neighborhood Council!
If you would like us to share your community events on our website, newsletters, and social media, please email us at outreach@hcnnc.org.
Events must be free and open to the public. HCNNC represents Chinatown, El Pueblo, Solano Canyon, and Victor Heights in the City of Los Angeles.