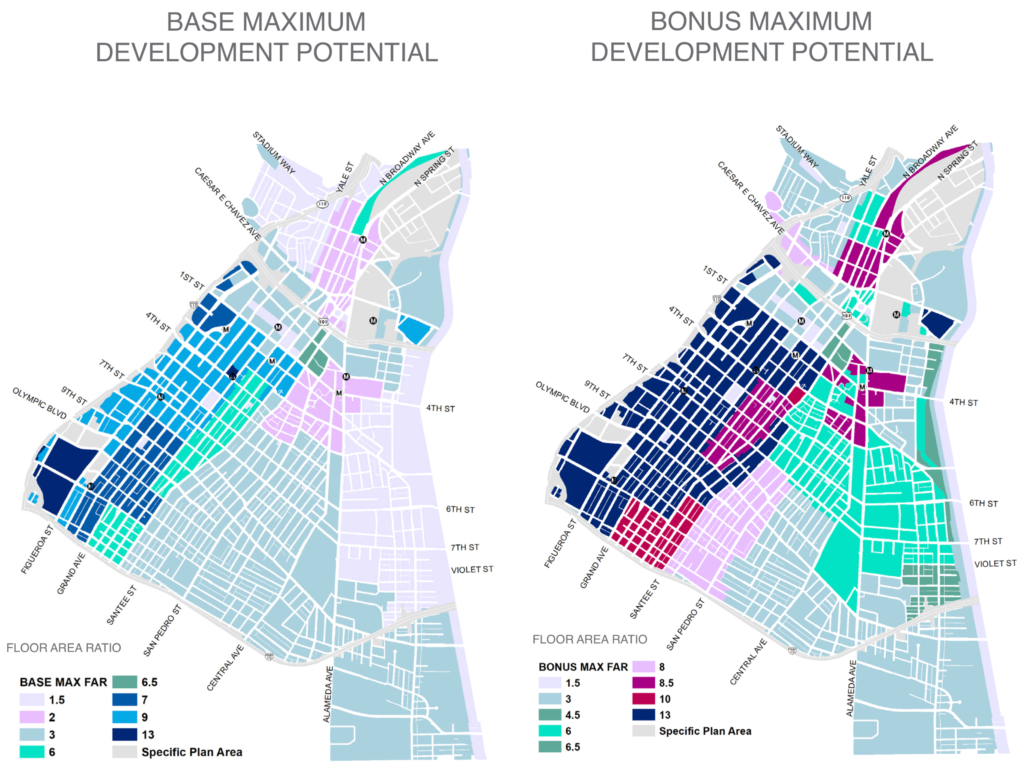 Update
City Planning Commission (CPC) held a hearing on the DTLA 2040 Community Plan on June 17, 2021. In case you missed it, an audio recording is now available along with City Planning's staff presentation and Staff Report, as well as comment letters from the public and elected officials.
What happened at City Planning Commission?
At the June 17, 2021 CPC meeting, City Planning presented a high-level overview of the Downtown Community Plan and new Zoning Code. This was followed by technical questions from Commissioners on the information presented. After that, Commissioners heard public comment. Lastly, before adjourning, Commissioners discussed topics for further discussion and specific requests for additional information from Planning staff.
No formal action was taken by CPC at that time. CPC voted to reconvene a second meeting to continue the proceedings due to the day's time constraints.
What happens next?
A second CPC meeting is scheduled for August 26, 2021, where CPC will continue its deliberation over the Downtown Community Plan and new Zoning Code.
After a recommendation by CPC, staff will prepare a Final Environmental Impact Report, and the Downtown Community Plan and new Zoning Code will be brought before the Planning & Land Use Management (PLUM) committee of City Council, followed by full City Council, for adoption.
Is there still time to provide comments?
Additional comments from the public for consideration by the City Planning Commission may be submitted by email to cpc@lacity.org now and leading up to the second CPC meeting date on August 26, 2021. Details on protocols for submissions within the two weeks leading up to this date will be included on the agenda for this meeting once it is published.
Summary documents and informational materials.
As a reminder, materials to help you navigate the information are available on City Planning's website. Those in multiple languages are followed by a *.
• A summary of changes and modifications made in the latest release as compared to the Fall 2020 iteration
• A "Zine" on equity and social justice within the proposed Downtown Community Plan*
• Community Benefits Program Summary
• Fact Sheets on the Downtown Plan and new Zoning Code with FAQs*
• Interactive Zoning Map
• Community Planning 101 webinar *Available in Spanish
• Downtown Community Plan Open House webinar
City Planning staff are also available to answer questions by contacting downtownplan@lacity.org or calling (213) 978-1911.
You can sign up here to receive future email notifications about the Plan.
Additional documents are available on the June 2021 Update page.
For more information, visit https://planning.lacity.org/dtla2040.