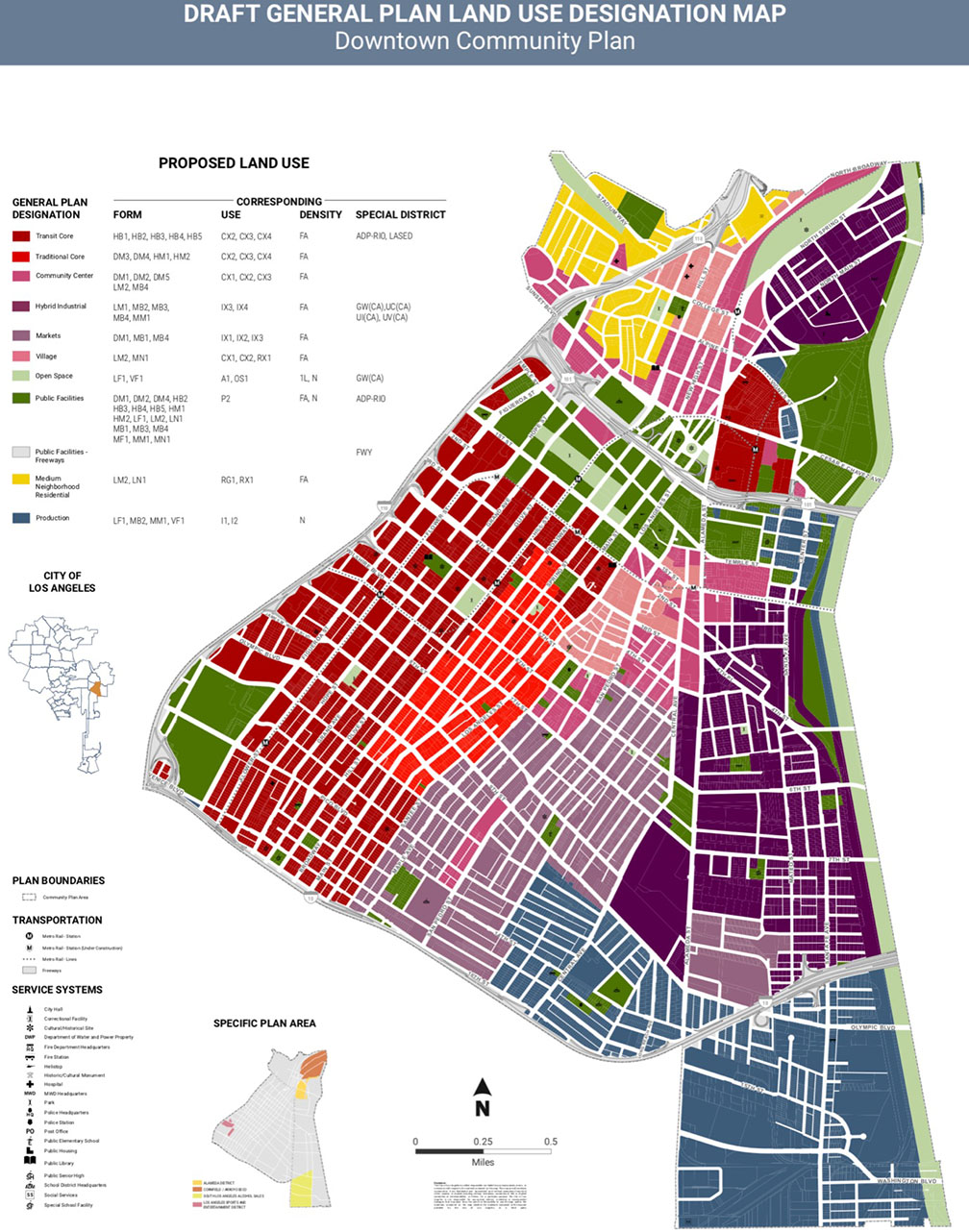 On September 27, 2022, the Los Angeles City Planning Department released a Letter of Determination for the Downtown Community Plan & the New Zoning Code.
In the coming months, City Council's Planning and Land Use Management (PLUM) Committee and the full City Council will consider the Downtown Community Plan and New Zoning Code at publicly accessible meetings. PLUM, or the City Council may adopt the plan, or request revisions. Following adoption of the Community Plan, the implementing ordinances are finalized by the City Attorney, and brought into effect by the City Council.
To view additional documents about this project and to submit written public comment, visit the Council File 22-0617 on the City Clerk's website.
To receive future notice once the Plan is scheduled for PLUM and City Council consideration, send an email Downtownplan@lacity.org.