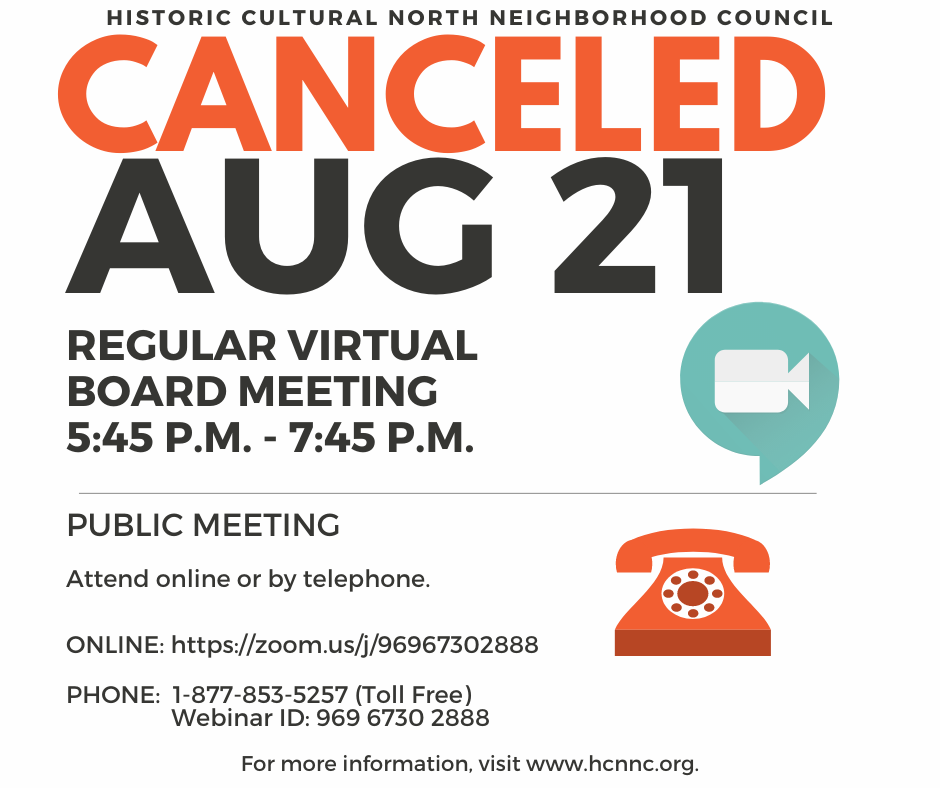 Friday, August 21st, 2020 – 5:45 p.m. Regular Board Meeting Cancelled
Please contact HCNNC at hcnnc.board@gmail.com or (323) 716-3918 if you have any questions.
請通過hcnnc.board@gmail.com或(323)716-3918與HCNNC聯繫, 如有任何疑問。
VIRTUAL MEETING TELECONFERENCING NUMBER FOR PUBLIC PARTICIPATION
In conformity with the Governor's Executive Order N-29-20 (MARCH 17, 2020) and due to concerns over COVID-19, the Historic Cultural North Neighborhood Council committee meeting will be conducted entirely telephonically.